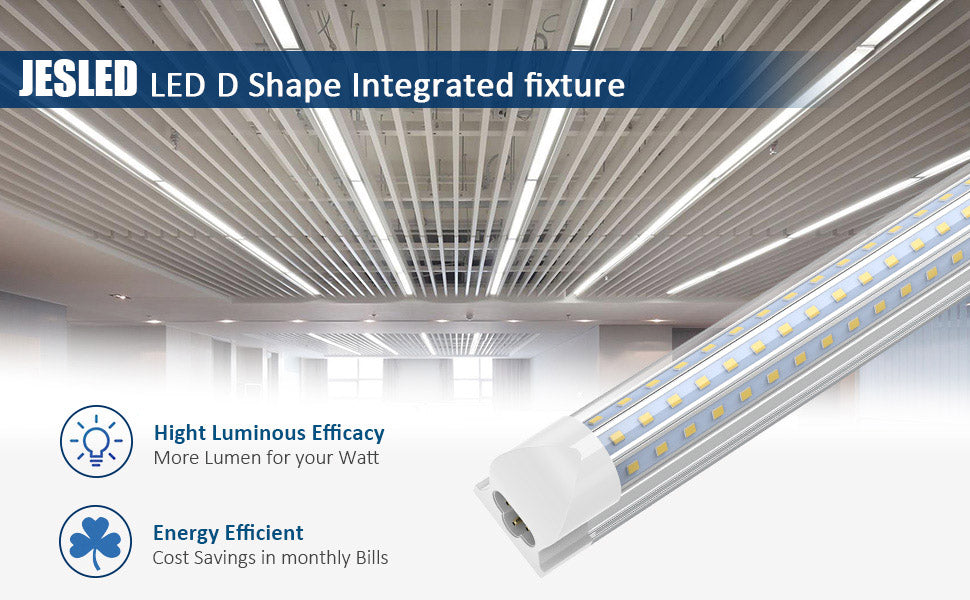 Product Parameters

Length: 8ft (93.75")

Power: 90w

Lumen: 10800lm

CCT: 5000K

Input Voltage: AC100~240V

Beam Angle: 300 degrees ( D-shape)

Material: Top Quality Aluminum & Superior PC

Package Include

10 x T8 Integrated 8' LED light fixture.

10 x end caps & connectors

40 x Installing brackets with screws

8 x 48" double end cable

5 x 9.8" Power cords

5 x 59" 3-prong power cord with on/off switch

Warm Tips

Please turn off the power before all work starts

Please don't forget to refer to the installation manual

DO NOT USE WITH DIMMERS

NOT SUITABLE FOR DAMP LOCATIONS

Any questions or need help, please reach us

Do Not connect over 4pcs 8ft lights together in a series!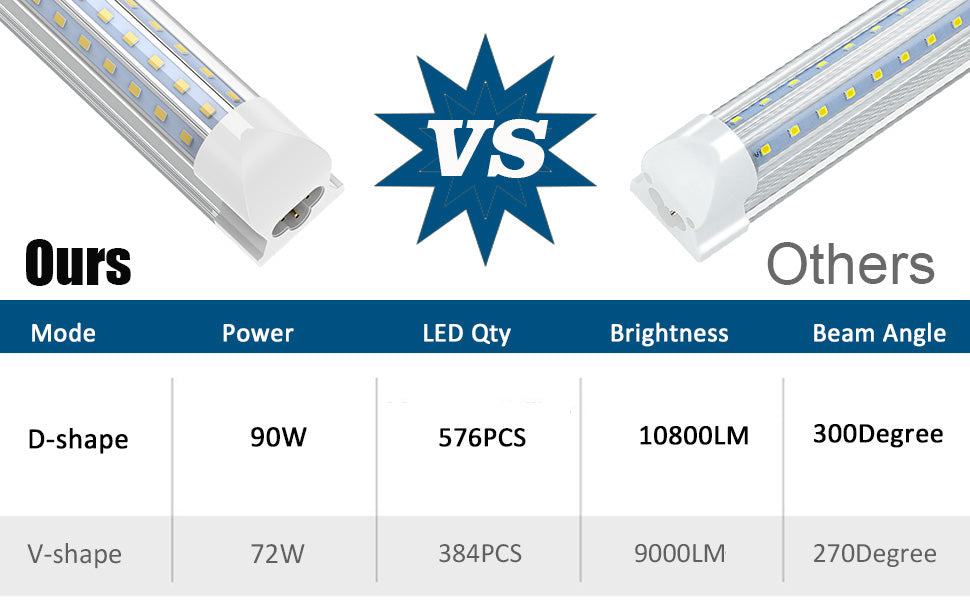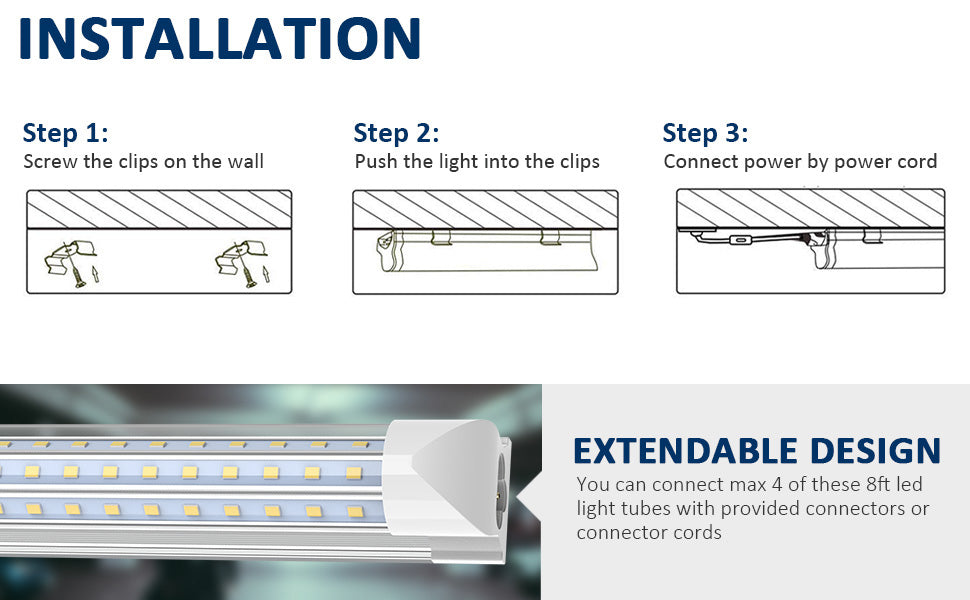 JESLED D Shape 90W 8FT LED Shop Lights
Great value! Nice even light!
These lights work great. At about $6/per light, they're also incredibly inexpensive. They give off great even light without the weird flicker or delicacy of florescent tubes.I bought them to use in a video studio as low cost quasars and other practical background effect lights. They're lightweight enough to tape to the wall or stand/support without much effort. That said, they do oscillate on video above 120fps.I also mounted two to the ceiling in my home, connected through an overhead light bulb to outlet converter. I think it works great. In the photo you can certainly see the color temperature difference between the 3000k and the 6000k.Wiring in the units is also very straightforward. In the future I'll likely pull out the LED strip and mount two strips in one housing, or even make a smaller housing.Everything came in a pretty heavy duty box. Each light came individually boxed, with an additional box full of all the plugs, wall mounts, and screws and everything. I didn't notice anything missing or broken. Great deal if you need 10 lights!
great price for a great product
Items shipped quick, came with plenty of accessories to set these up however you want. nice and bright, everything worked, easy to install. Great product, highly recommend.